Photiades Wealth Management Team
Financial planning is about so much more than finance. It's about providing a place where you can tell your story and write your future. It's about forming relationships that build trust and security, not only wealth.
We'll help you find a financial advisor at Photiades Wealth Management who suits your style and your needs. Take a moment to meet our team. Each one brings a unique background and diverse experiences to the relationships we build with our clients.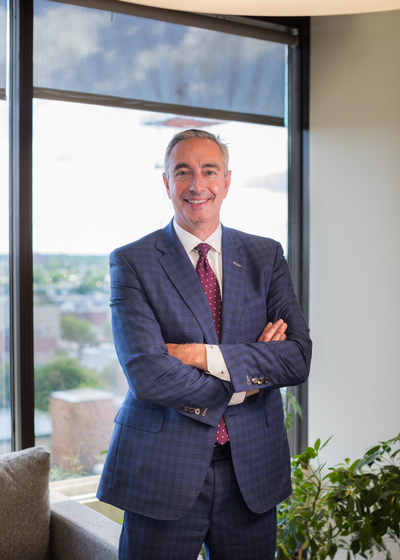 Jeffrey Photiades , CLU®, ChFC®, CLTC®, CASL®
Wealth Management Advisor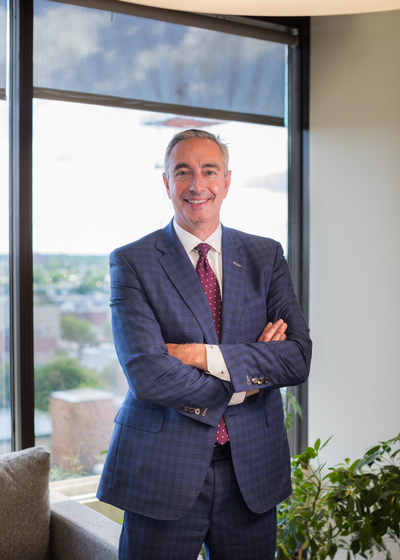 Jeffrey Photiades , CLU®, ChFC®, CLTC®, CASL®
Wealth Management Advisor
Jeff's approach to the business of wealth management has gained him an impressive list of credentials and awards. Most notably, he has qualified for the Northwestern Mutual Forum list of top performers annually since 2007 and has been elected as President of the Northwestern Mutual Financial Representatives Association for 2021-22.
Accolades aside, it is Jeff's ability to connect with others that truly sets him apart. He asks different questions than most advisors and hears deeper meaning in the answers. He listens intently for what motivates each individual and delivers transformative solutions for the peace of mind they seek for themselves and their families.
Much of Jeff's success stems from his tightly held convictions. "When I feel drawn to something, like helping people reach their personal and financial potential, it doesn't seem like work. It feels like a calling. That is the essence of how I live my life."
This distinctive style has helped thousands of Jeff's clients meet their goals and has made him a popular speaker at Northwestern Mutual Wealth Management company events. Many of his peers also seek out his advice as a mentor and life coach through his company, Kairos.
Jeff abides by the same philosophies that he shares with others. "My license plate is TAWO, which stands for 'Things Always Work Out.' That's because we all need the reminder that it's what we do with the space in between now and things working out that matters."
Even with so many professional pursuits, Jeff believes in the importance of personal time. His passion for traveling, wine tasting, carting and jet skiing are family affairs that typically include his wife, Lynn, and his daughters, Kiersten and Kerra.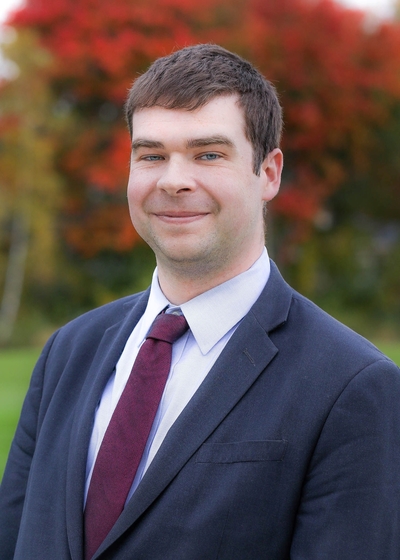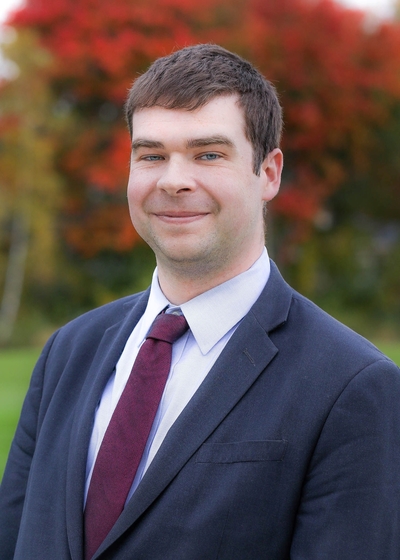 Henry has worked in the financial industry for ten years and joined the team in 2017. He graduated from Roger Williams University with a Bachelor's Degree in Finance, and holds an MBA from Southern New Hampshire University. He also holds Series 7, 63, and Life, Accident, and Health Insurance licenses.
Along with day to day investment operations such as opening client accounts, trading and reporting, Henry is responsible for a variety of money movement functions, including transfers and rollovers. 
Henry lives in Merrimack, New Hampshire with his wife Melissa, baby daughter Nora, and their two dogs, Bruiser and Buddy. In his spare time, he enjoys playing guitar and exploring New Hampshire.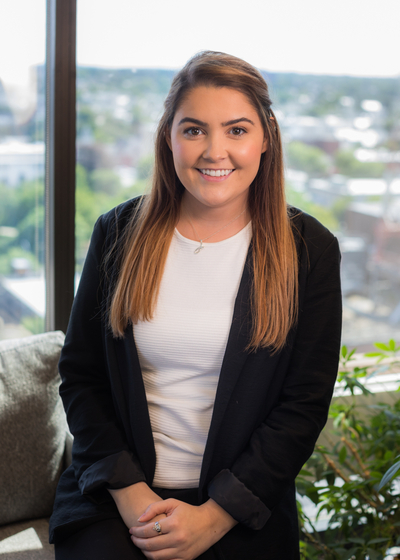 Julie O'Leary
Director of Client Services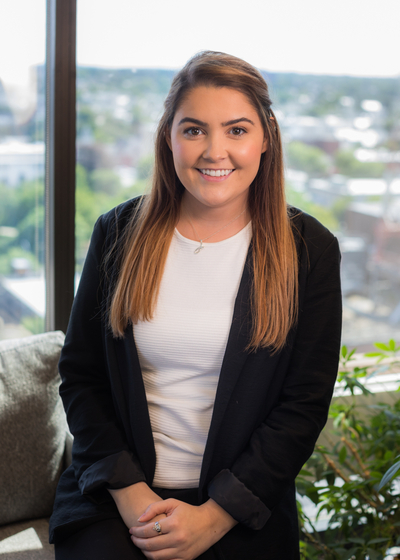 Julie O'Leary
Director of Client Services
Helping others. That's what Julie feels is her most important role as Director of Client Services at Photiades Wealth Management, where she has been assisting our insurance clients since 2018.
Julie earned a Bachelor's Degree in Communication with a minor in marketing from Plymouth State University and holds licenses in Life, Accident, and Health Insurance. She uses her skills to manage all policy-owner services, act as a liaison between the client and the underwriter, create insurance illustrations, and assist with payment management and loan processing. Julie also contributes to our marketing efforts and is in charge of special event planning.
As Julie sees it, the company's strengths include our mission to manage the process that gives our clients peace of mind and our culture of openness and trust. "I like working with our team because it feels like a family. We help each other out and have each other's backs."
Julie lives in Manchester, New Hampshire, with her "lazy cat," Potato. In her spare time, Julie enjoys visiting with friends and family.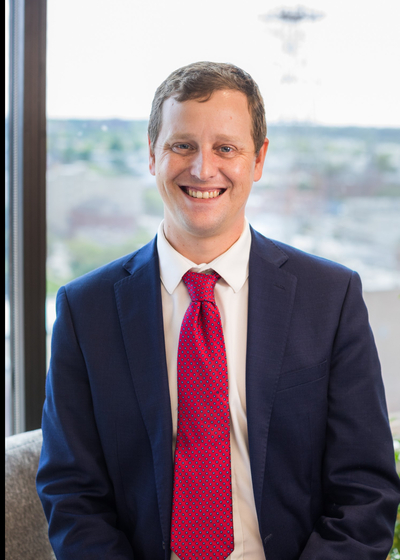 Bennett Whitley
Associate Financial Advisor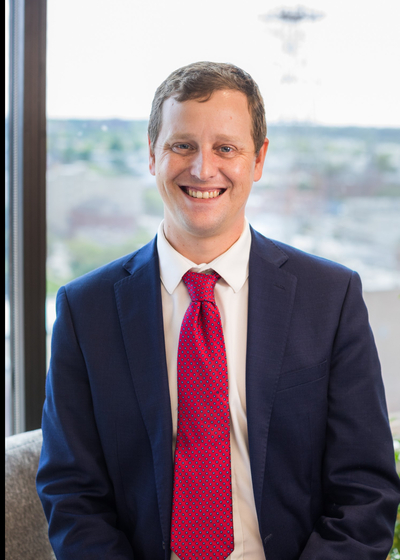 Bennett Whitley
Associate Financial Advisor
Bennett joined the Photiades team in 2020 and serves as our Associate Lead Advisor. His responsibilities include meeting with clients and advising them on financial decisions. He also generates life insurance illustrations and financial plans for clients, which outline details and growth projections.
Bennett recently obtained his Life, Accident, and Health Insurance license and Series 6 and Series 63 licenses. These allow him to advise individuals on a personal basis, with special focus on providing legacy clients with the highly personalized service for which Photiades Wealth Management is known.
Being a good listener has helped Bennett fit right in at the company. "I'm able to build trust and relationships rather quickly because my clients always have my undivided attention. I want to create a good rapport and help them realize all of their goals and dreams."
Bennett earned a Bachelor's Degree in Professional Communications from Plymouth State University, and resides in Goffstown, New Hampshire. During his free time, Bennett enjoys playing golf and tennis and watching sports.